INTER-OFFICE WIRE SENT
THE ANCIENT ILLUMINATED SEERS OF BAVARIA - VIGILANCE LODGE
Mad Malik, Hauptscheissmeister; Resident for Norton Cabal


DISCORDIAN SOCIETY SUPER SECRET CRYPTOGRAPHIC CYPHER CODE
Of possible interest to all Discordians, this information is herewith released from the vaults of A.I.S.B., under the auspices of Episkopos Dr. Mordecai Malignatius, KNS.

SAMPLE MESSAGE: ("HAIL ERIS")
CONVERSATION:

STEP 1. Write out the message (HAIL ERIS) and put all the vowels at the end (HLRSAIEI)
STEP 2. Reverse order (IEIASRLH)
STEP 3. Convert to numbers (9-5-9-1-19-18-12-8)
STEP 4. Put into numerical order (1-5-8-9-9-12-18-19)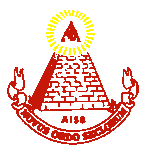 STEP 5. Convert back to letters (AEHIILRS)

This cryptographic cypher code is
GUARANTEED TO BE 100% UNBREAKABLE.
BEWARE! THE PARANOIDS ARE WATCHING YOU!
Here is a letter from A.I.S.B. to POEE:
The World's Oldest And Most Successful Conspiracy
BAVARIAN ILLUMINATI
Founded by Hassan i Sabbah, 1090 A.D. (5090 A.L., 4850 A.M.) Reformed by Adam Weishaupt, 1776 A.D. (5776 A.L., 5536 A.M.)
( )Official Business (X) Surreptitious Business
From: MAD MALIK Hauptscheissmeister
Dear Brother Mal-2,

In response to your request for unclassified agitprop to be inserted in the new edition of PRINCIPIA, hope the following will be of use. And please stop bothering us with your incessant letters!

Episkopos Mordecai, Keeper of the Notary Sojac, informs me that you are welcome to reveal that our oldest extant records show us to have been fully established in Atlantis, circa 18,000 B.C., under Kull, the galley slave who ascended to the Throne of Valusia. Revived by Pelias of Koth, circa 10,000 B.C. Possibly it was he who taught the inner-teachings to Conan of Cimmeria after Conan became King of Aquilonia. First brought to the western hemisphere by Conan and taught to Mayan priesthood (Conan is Quetzlcoatl). That was 4 Ahua, 8 Cumhu, Mayan date. Revived by Abdul Alhazred in his infamous Al Azif, circa 800 A.D. (Al Azif translated into Latin by Olaus Wormius, 1132 A.D., as The Necronomicon.) In 1090 A.D. was the founding of The Ismaelian Sect (Hashishim) by Hassan i Sabbah, with secret teachings based on Alhazred, Pelias and Kull. Founding of the Illuminated Ones of Bavaria, by Adam Weishaupt, on May 1, 1776. He based it on the others. Weishaupt brought it to the United States during the period that he was impersonating George Washington; and it was he who was the Man in Black who gave the design for The Great Seal to Jefferson in the garden that night. The Illuminated tradition is now, of course, in the hands of The Ancient Illuminated Seers of Bavaria (A.I.S.B.), headquartered here in the United States.